Here is a list of grrrls that influence Vader. I see myself as a mixture of all of these women. These women inspire me, enchant me, turn me on, and work my mind.
GRRRL POWER!
Pat "Righteous Rocker"
Pat1
Pat 2
Marilyn "Vader's Guiding Spirit"
Goddess M
Marilyn 2
More Marilyn
Riot Grrrls "Where the Grrrl in Vadergrrrl comes from"
Riot Grrrls
GRRRR
Riot Grrrls NYC website
"There are differing thoughts as to the origin of the riot grrrl. Most agree riot grrrls originated from the punk movement. Riot Grrrls are both a historical music movement and a basic ideology. In music the battle cry was "Revolution Girl Style Now!" lead by all grrrl bands like Bikini Kill and Bratmobile. Politically, riot grrrl are people (girls and boys) who stomp out sexism and inequality wherever they see it.
Today riot grrrls are empowered, strong, oft times angry people say what they think and feel and continue to kick ass in the everyday lives.
Riot Grrrl NYC is:
· ...a grassroots feminist organization started by and for young wimmin (including female-identified trannies)
· ...a grrrls-only safe space--- a supportive, inclusive environment for sharing stories, pooling resources, acknowledging the multiplicity of experiences that shape our lives
· ...a kick-ass forum for political activism including (but not limited to) issues of reprodutive rights, sexual harassment, negative body image/ portrayals of wimmin, anything petaining to our struggles as girls of all colors, classes, and sexualities
· ...completely distrustful of the mainstream/corporate media which has perverted the idea of "girl power" and tried to seel it back to us as something "cute" and "sexy" that exists only to get boys off. Well, guess what: THE GRRRL REVOLUTION IS REAL and we make our own media--- fanzines, personal zines, grrrl bands, websites, films, and yeah, even fashion. The punk-rock "D.I.Y." (do-it- yrself) ethic is central to RG philosophy and we operate within our own free economy as much as possible
Riot Grrrl NYC is NOT:
· ...sexist, homophobic, or racist. We fight to end all forms of oppression
· ...hierarcical. We strive for complete equality and consensus decisions
· ...yr stereotypes. The mass media will have you believe that riot grrrl is stupid, babyish, "dead," anti-male, homogenous.. you name it. Our chapter is fighting to rise above the bullshit, leave it behind, and let our actions speak for themselves."
Guerilla Girls "Sistah Soldiers"
F
rom this site
"Since 1985 the Guerrilla Girls have been reinventing the "F word—feminism. Still going strong in the 21st century, we're a bunch of anonymous females who take the names of dead women artists as pseudonyms and appear in public wearing gorilla masks. In 19 years we have produced over 100 posters, stickers, books, printed projects, and actions that expose sexism and racism in politics, the art world, film and the culture at large. We use humor to convey information, provoke discussion, and show that feminists can be funny. We wear gorilla masks to focus on the issues rather than our personalities. Dubbing ourselves the conscience of culture, we declare ourselves feminist counterparts to the mostly male tradition of anonymous do-gooders like Robin Hood, Batman, and the Lone Ranger. Our work has been passed around the world by kindred spirits who we are proud to have as supporters. The mystery surrounding our identities has attracted attention. We could be anyone; we are everywhere."
Emma Goldman "Anarchist"
From this site
I know that in the past every great political and social change, necessitated violence....Yet it is one thing to employ violence in combat as a means of defense. It is quiet another thing to make a principle of terrorism, to institutionalize it to assign it the most vital place in the social struggle. Such terrorism begets counter-revolution and in turn itself becomes counter-revolutionary. -Emma Goldman
"First, by asserting herself as a personalities and not as a sex commodity. Second, by refusing the right to anyone over her body; by refusing to bear children unless she wants them; by refusing to be a servant to God, the state, society, the husband, the family etc, by making her life simpler, but deeper and richer. That is, by trying to learn the meaning and substance of life in all its complexities, by freeing herself from fear of public opinion and public condemnation. Only anarchist revolution and not the ballot , will set woman free, will make her a force hither to unknown in the World, a force of divine fire, of giving a creation of free men and women.
Emma Goldman has left behind her a number of important contributions to anarchist thought. In particular she is remembered for incorporating the area of sexual politics into anarchism which had only been hinted at by earlier anarchists. Goldman campaigned and went to prison for the right of women to practice birth control. She argued that a political solution was not enough to get rid of the unequal and repressive relations between the sexes. There had to be massive transformation of values and most importantly in womens themselves . She argued that women could do this."
Ida B Wells "Anti Lynching Crusader"
One had better die fighting against injustice than die like a dog or a rat in a trap.
- Ida B. Wells
From this site
"Ida B. Wells-Barnett was a fearless anti-lynching crusader, suffragist, women's rights advocate, journalist, and speaker. She stands as one of our nation's most uncompromising leaders and most ardent defenders of democracy."
Marlene Dietrich "Sexual Siren"
Official Site
"Mystery and glamour are the first things that come to mind when the name Marlene Dietrich is mentioned. Working her way from the German cabaret stage to the glittering lights of Hollywood, Marlene starred in some of the most memorable films of the early 1930s including, "Morocco," "Dishonored," "Blonde Venus," "Shanghai Express," "The Scarlet Empress" and "The Devil Is A Woman."
Nina Hagen "Punk Icon"
Angela Davis "Black Panther Scholar"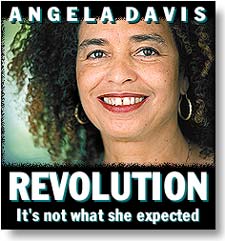 Princess Leia "Never Missed a Shot"
Madonna "Push the Envelope"
Roseanne "Mouthy Momma"
Sylvia Plath "Tragic Poet"
Vampirella "Vampire Huntress"
Angelina Jolie "Modern Vamp"
Rose McGowan "Sexy Siren"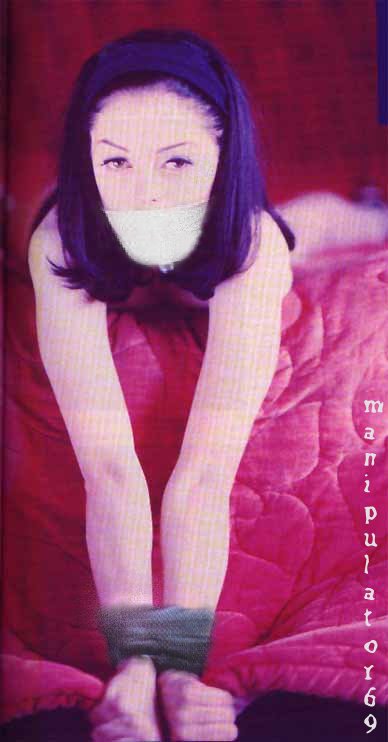 Bettie Page "Pin-Up Vixen"